holsäCLINICAL is a specialised clinical research unit, an integral part of the Gyncentrum Poland Group. For over 8 years, together with Gyncentrum Poland, holsäMED Multi-Specialty Medical Centre and American Medical Clinic, we have been improving the quality of life of patients.
Our goals
Safety
Prioritising patient safety during and after participation in the study. A qualified team of doctors, nurses and coordinators to ensure the safety and health of patients.
Quality
Comprehensive quality management. Continuous improvement of the quality management system and ongoing verification of quality indicators, aimed at increasing patient safety and ensuring the highest quality of study data.
Timeliness
Acting in accordance with the qualitative and temporal assumptions of the study protocol. Continuous process optimization and implementation of system solutions that allow for timely and efficient delivery of reliable survey data.
Recruitment and Retention
Strategic approach to recruitment planning and execution, enabling rapid qualification of patients within a short timeframe. High patient retention rate based on safety, building relationships with patients, and attentive care and support at every stage of participation.
What makes us unique ?
Broad range of patient populations – 175,000 patients in our database
Large number of referrals from different therapeutic areas – 170 collaborating physicians
Involvement of the patient declared during the feasibility process
Thoughtful screening process – low qualification error rate
High quality of delivered data
On-time DBL and IA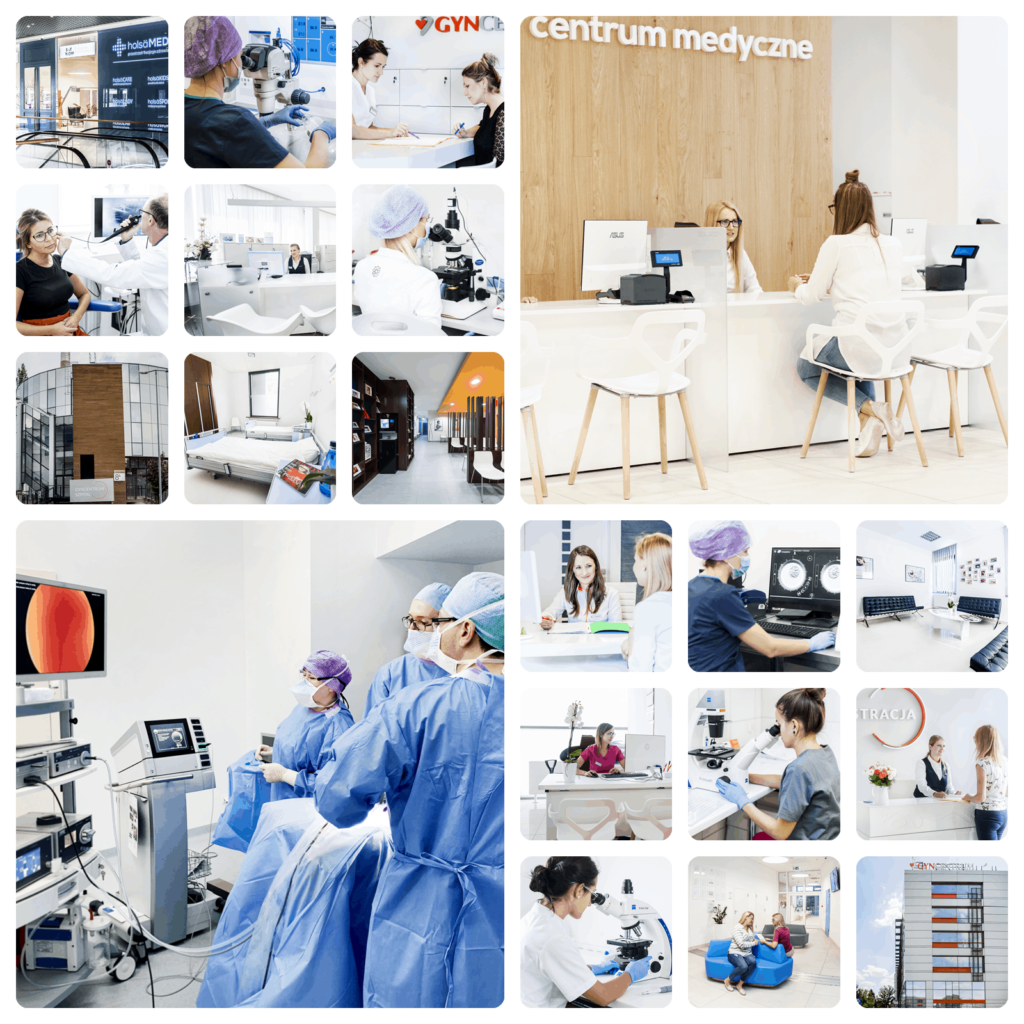 EXPERIENCE IN GYNCECOLOGY & ENDOCRYNOLOGY
| | |
| --- | --- |
| THERAPEUTIC AREA |  PHASE |
| Vasomotor Symptoms in Post-Menopausal Women | II |
| Reccurent Vulvovaginal Candidiasis | III |
| Endometriosis | IIa |
| Endometriosis | III |
| Endometriosis | III |
| Uterine fibroids | III |
| Uterine fibroids | III |
| Uterine fibroids | III |
| Vasomotor Symptoms in Post-Menopausal Women | III |
| Vasomotor Symptoms in Post-Menopausal Women | III |
| Active Inflammatory Bowel Disease | II |
EXPERIENCE IN OTHER THERAPEUTICS AREA
| | |
| --- | --- |
| THERAPEUTIC AREA | PHASE |
| Primary Generalized Tonic-Clonic Seizures | III |
| Psoriasis | III |
| Chronic Plaque Psoriasis | II |
| Acne vulgaris | III |
| Leg ulcer | IV |
| Chronic cough – 3 STUDIES | II & III |
| Atopic dermatitis – 3 STUDIES | II & III |
| Hand and foot dermatitis | III |
| Melanoma | II |
| Nail Onychomycosis – 3 STUDIES | II & III |
| Erection – 2 STUDIES | IV |
| Throat infection | IV |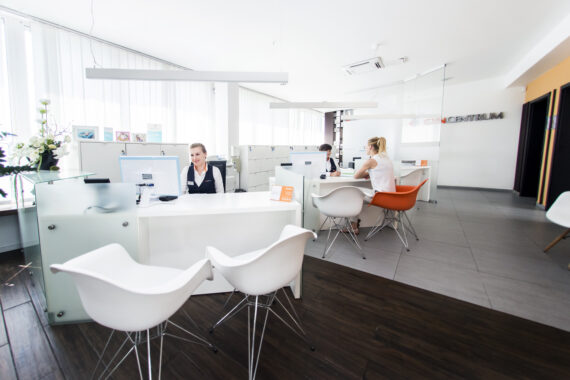 KATOWICE GYNCENTRUM
6 physicians' offices (3 USG machines, gynecological assessment facility)
2 blood collections facilities ( blood pressure monitor, weighing scale with height meter, certificated thermometers)
Diagnostic room (spirometry, DXA – densitometry, ECG )
Pharmacy (laminar hood for preparing biological treatments) and pharmacy point (limited access to IMP, certificated thermometers, refrigerators)
Medical Laboratory, Histopathology Laboratory, Molecular Genetic Laboratory, Clinical Immunology Laboratory (centrifuges including centrifuge with freezing, incubators, freezers -20, -80, refrigerators)
Surgery room and anesthesia facility
3 beds after invasive procedures
READ MORE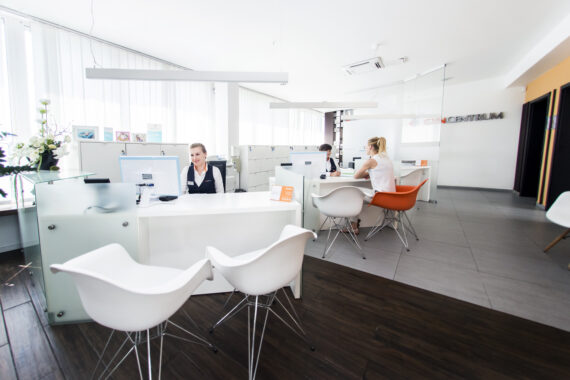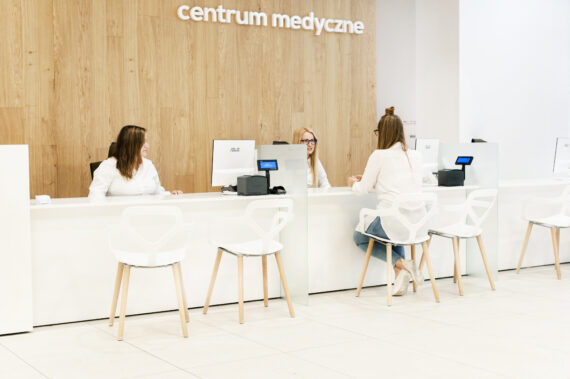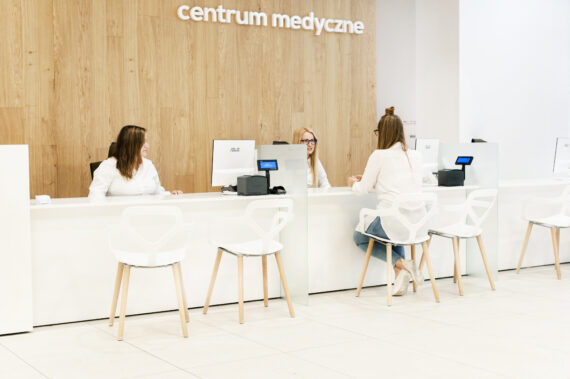 KATOWICE holsäMED
10 physicians' offices and diagnostic rooms (spirometry, audiometry, fiberoscope, ECG, stress test, USG machines – heart ECHO, breast examination, dermatoscope, OCT – Optical Coherence Tomography, pachymetry, tomnometry)
2 blood collections facilities (blood  pressure monitor, weighing scale with height meter, certificated thermometers)
Pharmacy (laminar hood for preparing biological treatments) and pharmacy point (limited access to IMP, certificated termometers, refrigerators)
Laboratory point (centrifuges including centrifuge with freezing, incubator, freezers -20, -80, refrigerators)
Vaccination point
READ MORE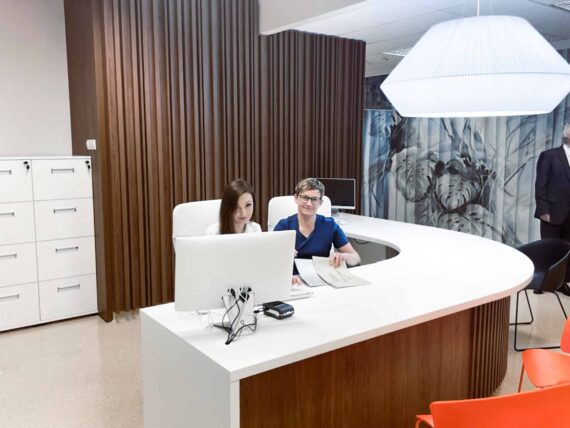 LUBLIN GYNCENTRUM
3 physician's offices (USG machine, gynecological assessment facility)
Prenatal assessment facility
Specimen collection point (blood pressure monitor, weighing scale with heigh meter, certified thermometers)
Pharmacy point (limited access to IMP, certified thermometers, refrigerators)
Medical laboratory, Embryology and Andrology Laboratory (centrifuge with cooling, incubators, freezers -20, refrigerators, laminar hoods, microscopes)
Surgery and anesthesia facility
1 bed recovery room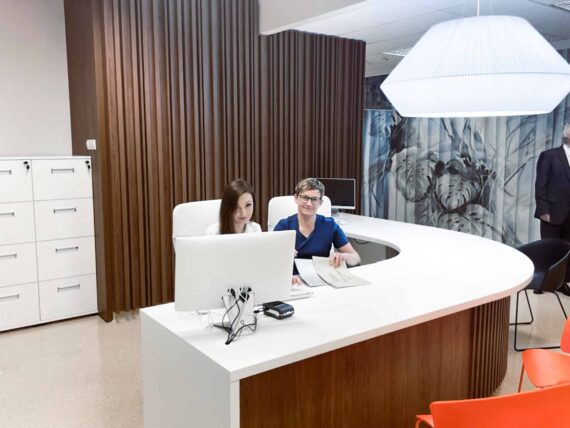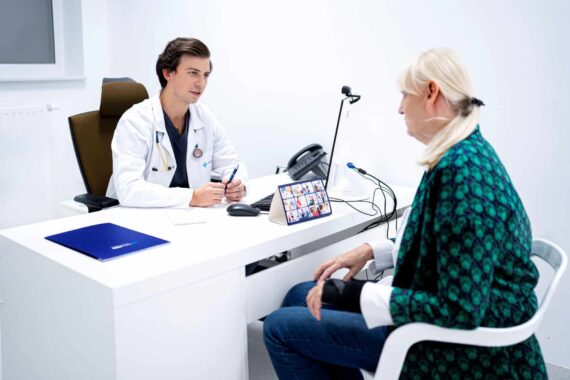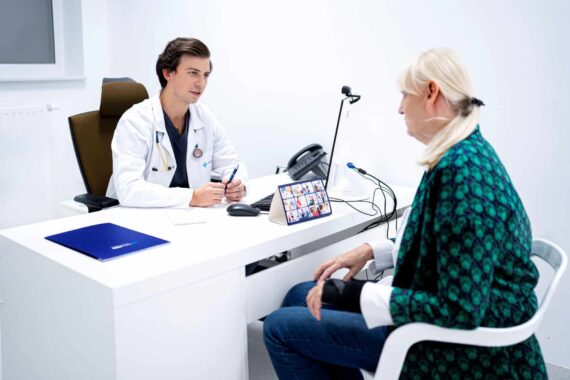 Kotlarz holsäMED
26 physicians' offices, diagnostic rooms (ultrasound imaging, spirometry, cardiac care equipment – ECG, Holter ECG, Doppler ultrasound, stress test; OCT, pachymetry, tonometry, audiological equipment proctoscopy
Specimen collection point (blood pressure monitor, weighing scale with heigh meter, certified thermometers)
Laboratory point (centrifuge, freezers -20, refrigerators)
Radiology facility (DXA machine, X-ray, mammogram)
Physiotherapy and Rehabilitation Center
Monika Zemelka Clinical Site Manager
+48 516 106 618
Ewa Komorowska Start up Manager
+48 570 700 160
Ginecology and endocrinology
Pulmonology
Laryngology
Alergology
Oncology
Ophthalmology
Diabetology
Dermatology
Infectious disease
Cardiology
Urology
Immunology
Gastroenterology
Rheumatology